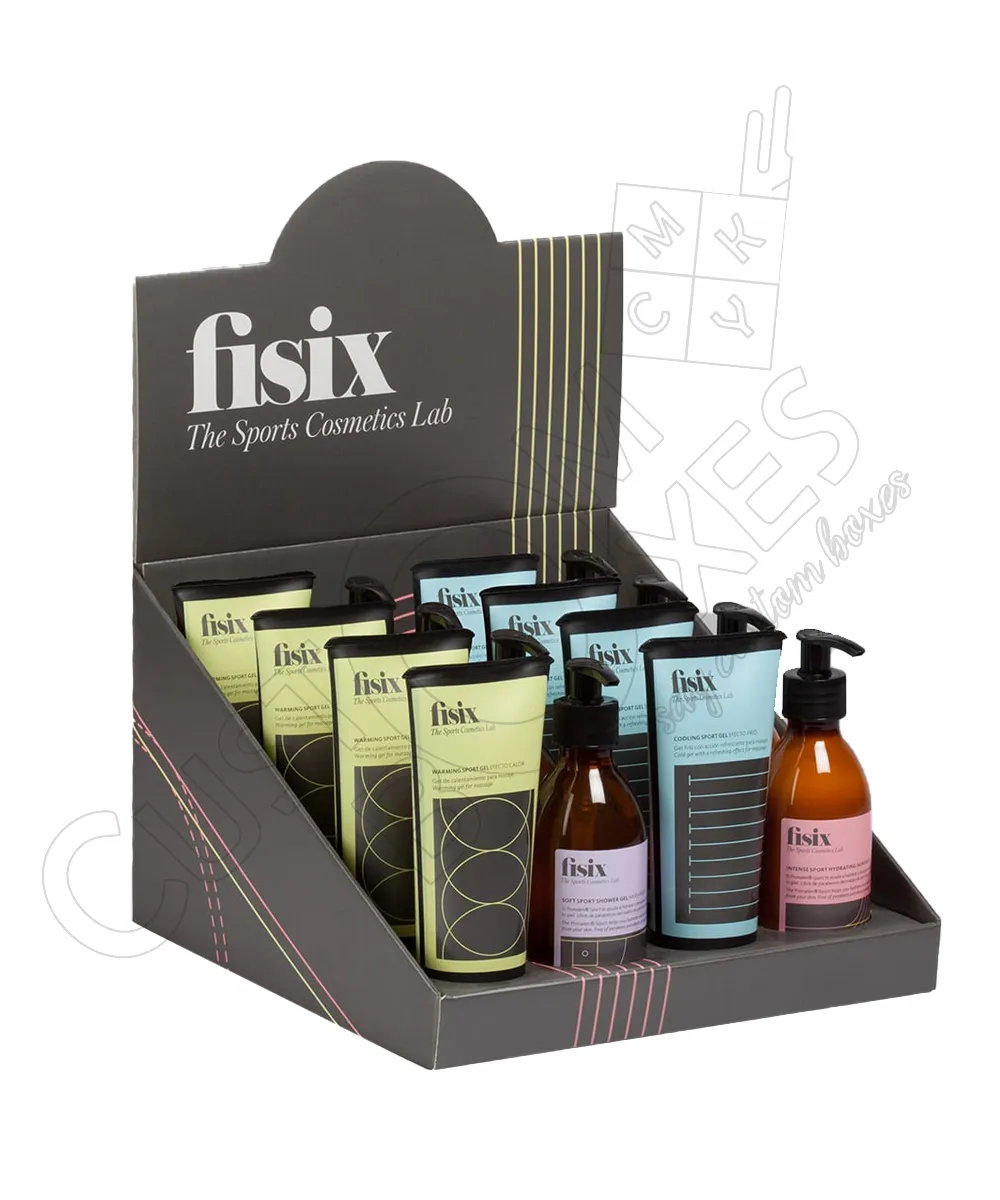 Display Boxes
As in retail stores there are specific shelves to display certain category of products, and the products from all brands are displayed together, making it highly competitive for the owners to target their audience impactfully. However, you can still get the margin over others by presenting your products in our printed Display Boxes. As how you choose to display your good can really change the game for you. So ensure the immediate attraction of your customers and remove the risk of your product going unnoticed. We allow you to creative and design your packaging with functional features that would make your product stand out instantly, so don't hesitate in getting in touch with us because you never know what combination might work like a charm for you.
---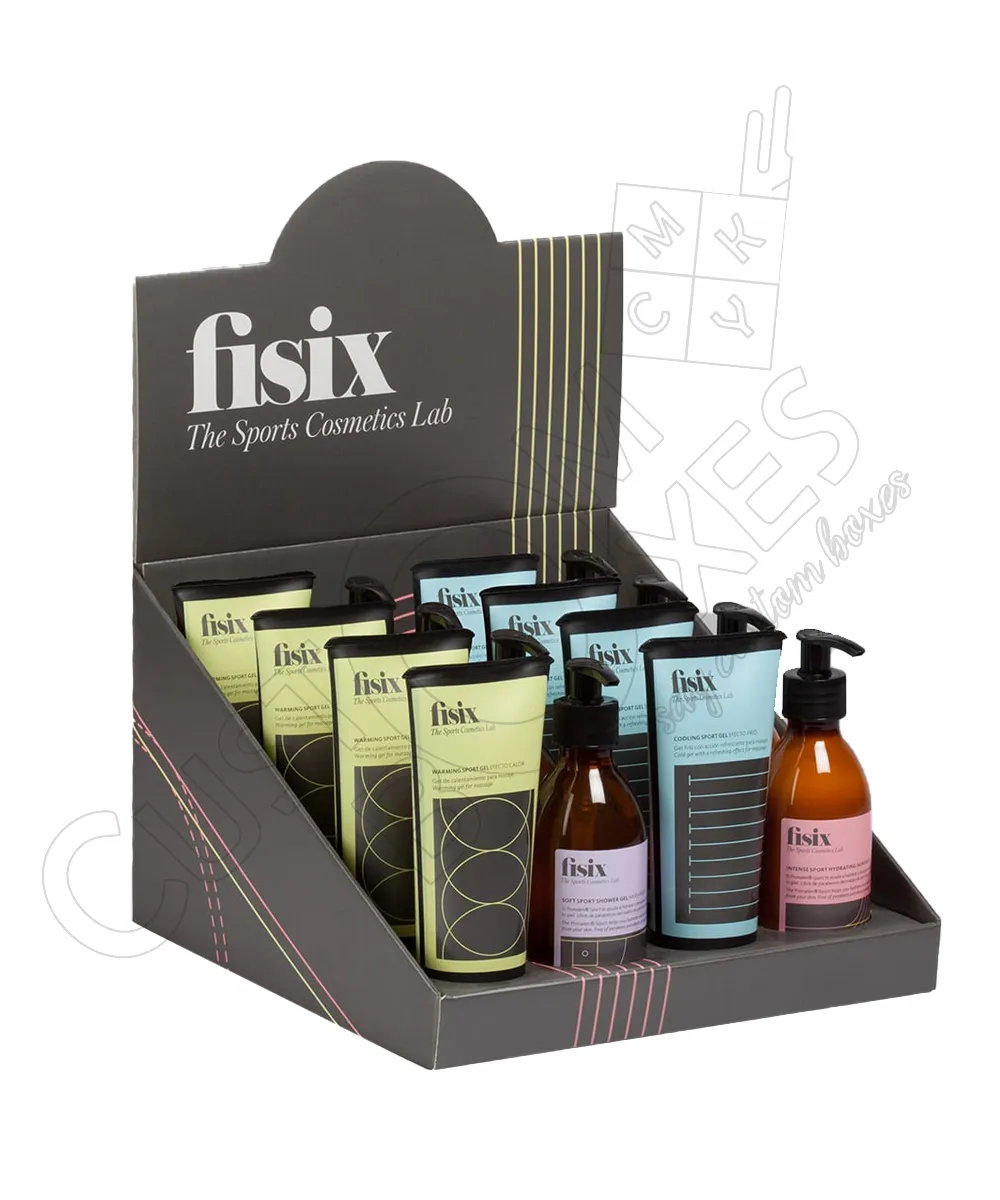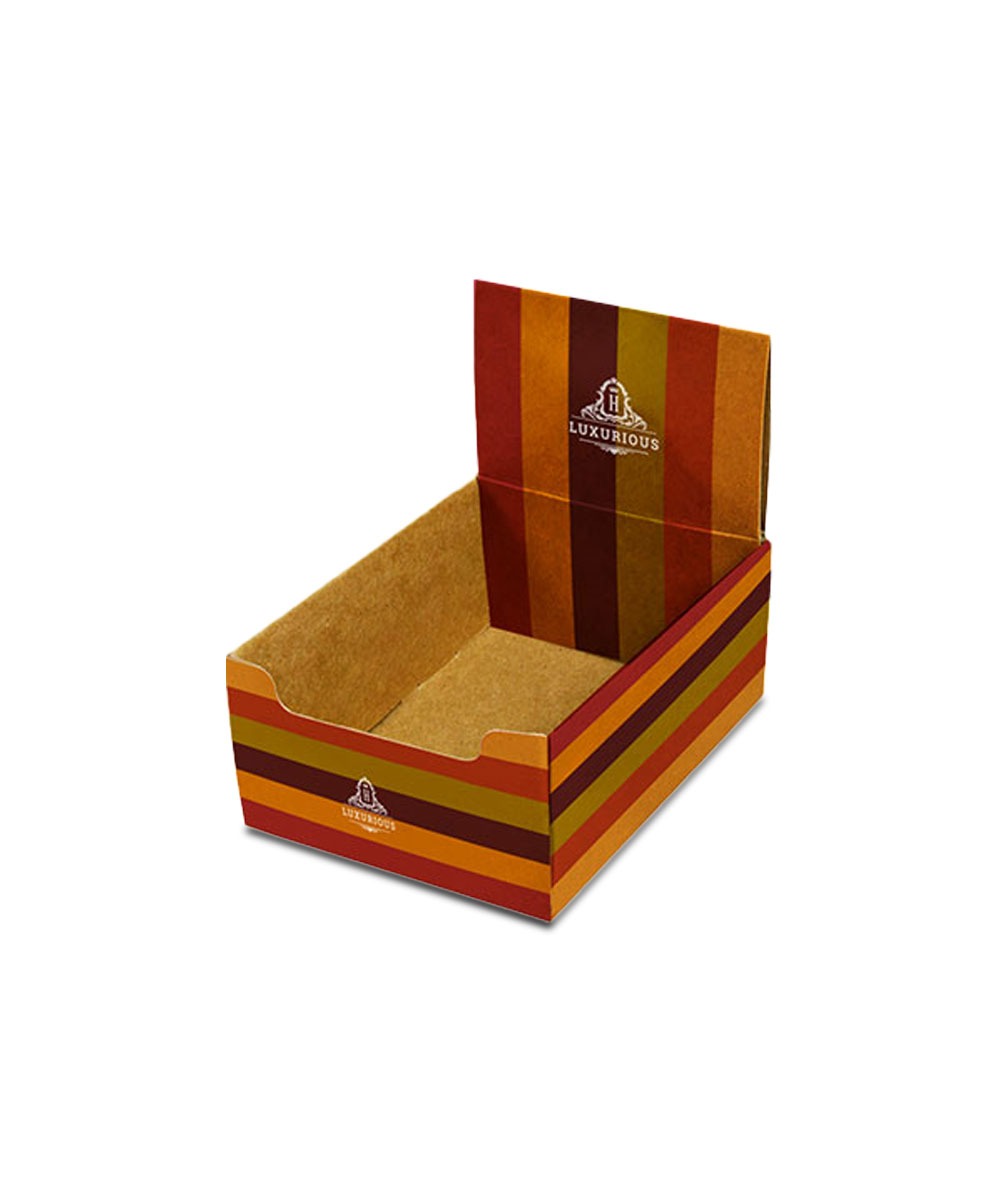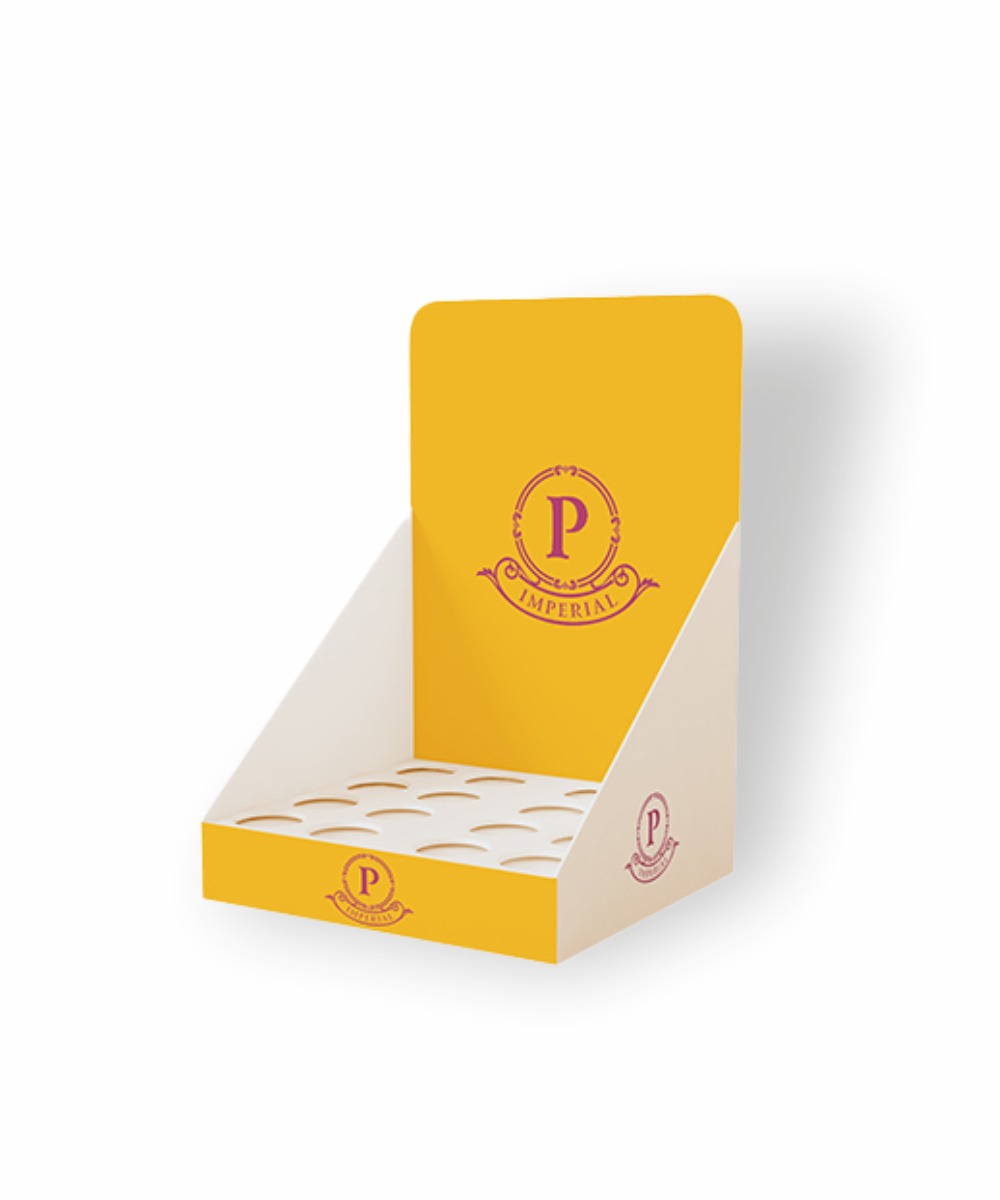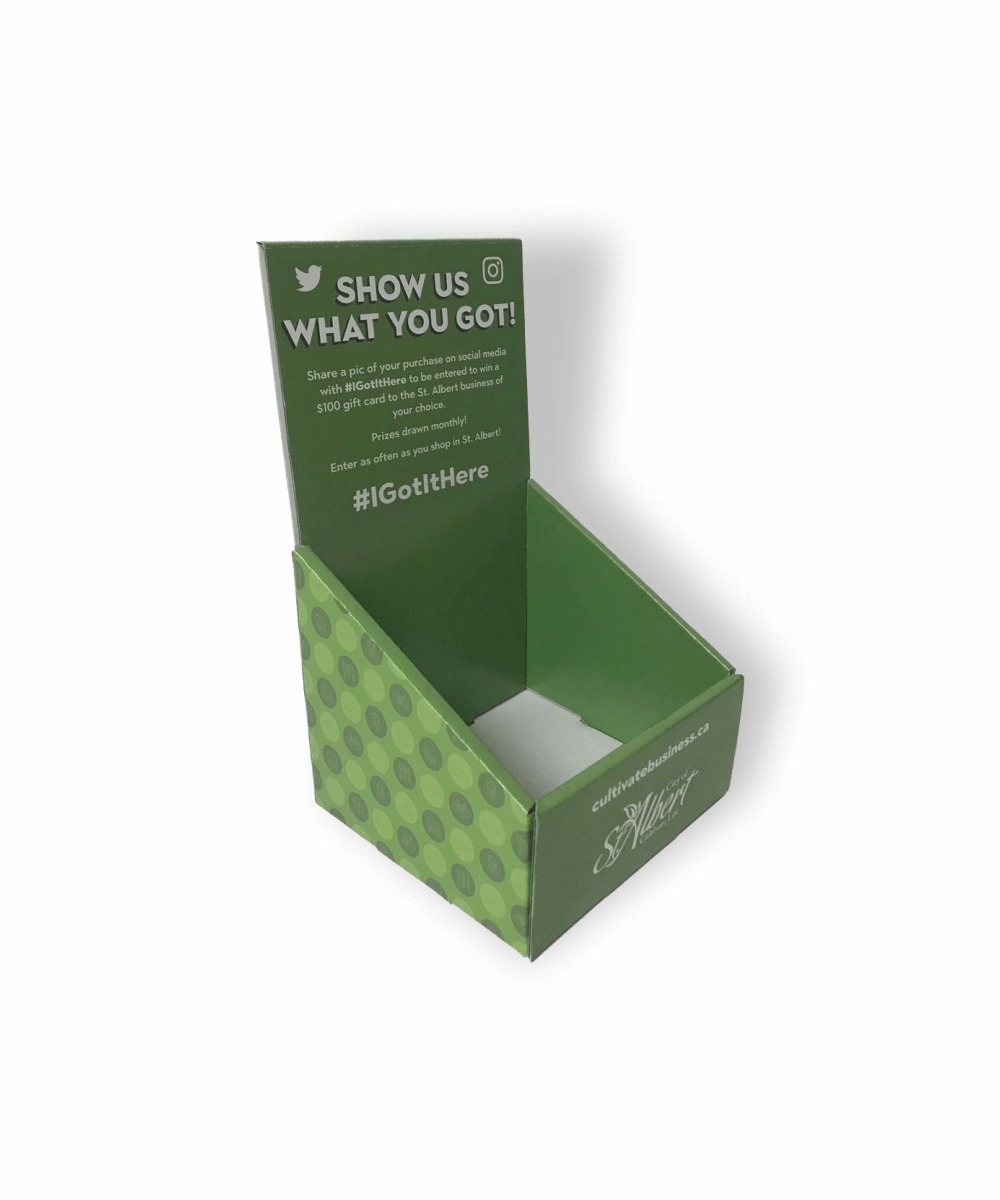 Become the King of Retail Market with Custom Display Packaging
With appealing and customer friendly display packaging and making it highly feasible for customers to grab your product on the go, you can really make your product the king of retail market. Meanwhile, with such extensive competition in the market, and availability of multiple alternate options to customers at various retail, departmental and discount stores, maintaining existing clients even has become a quite challenge for business owners today. In the light of these factors, Custom Display Boxes can be used as an effective marketing tool to attract their target audience fictively. Retails stores and hyper-stores are basically places which bring all products together under one roof, thus makes it convenient for customers to buy everything they need at one place instead of visiting multiple places. Whereas it is considered as positive amalgamation for customers and brands too as they get to reach mass audience, but this also brings a great risk factor for owners in regard of their sales and increased competition. However, with strategic handling of the problem and utilizing our Printed Display Packaging you can easily convert every risk into a prospective opportunity for your business.
Logo Placement
When you place your logo on your products, it makes them easily recognizable among other products. Moreover, it enhances product visibility as well as enables you to make an impactful brand statement.
Strategic Marketing with Creative Features
As the most important thing differentiating custom packaging from standard packaging is the exclusive design range with the logo placement. So we never compromise at enabling you to get the most out of your custom packaging. We offer numerous add ons to our customers; Spread, Spot or Blind UV and embossing or debossing which can be used to predominate the logo or brand on the packaging among other printed details. Foiling can also be used for the purpose, which can be done in numerous colors. Moreover, digital to plain printing in CMYK and PMS color code to help your brand stand out; laser or die cutting can also be done to reveal the product sight, however it is usually not recommended for products that are required to be shipped to greater distance; aqueous, gloss or matte coating, ribbons, stickers, tags and cards can also be done to magnify the mailer packaging look. Meanwhile, anything you want. We are here to serve you with the most pretty packaging solutions.
Product Oriented Packaging
There are hundreds of different kinds of products available in the market. And certainly most of them need to be displayed for promotional as well as sales purposes. Meanwhile for your every product, you need different category of display box so to cater all your product needs, and effective display in different places, you can have your packaging made in different formats. Counter Top Display Boxes, Floor Display, Power Wings, Standup Display, Endcap Display to Tiers and Cardboard Display Boxes; you can have them prepared in any of the aforementioned format.  
Custom CMYK Boxes serves really well by considering all your packaging needs in the first place and then guide you in designing the most suitable packaging design with the right feature combination to help you achieve your business goals in time. Moreover, we have a team of professional graphic designers that would work vigilantly along with you and create a flat or 3D mockup for you to help you revaluate feature choices before the order gets into production phase. Meanwhile, then after your approval of the model and clearance from your side, the order is sent into production phase and our team starts working on it right away to ensure that your display packaging is delivered to you in the shortest turnaround time possible and without costing you any charges for shipping services.
There is no specification about this product.