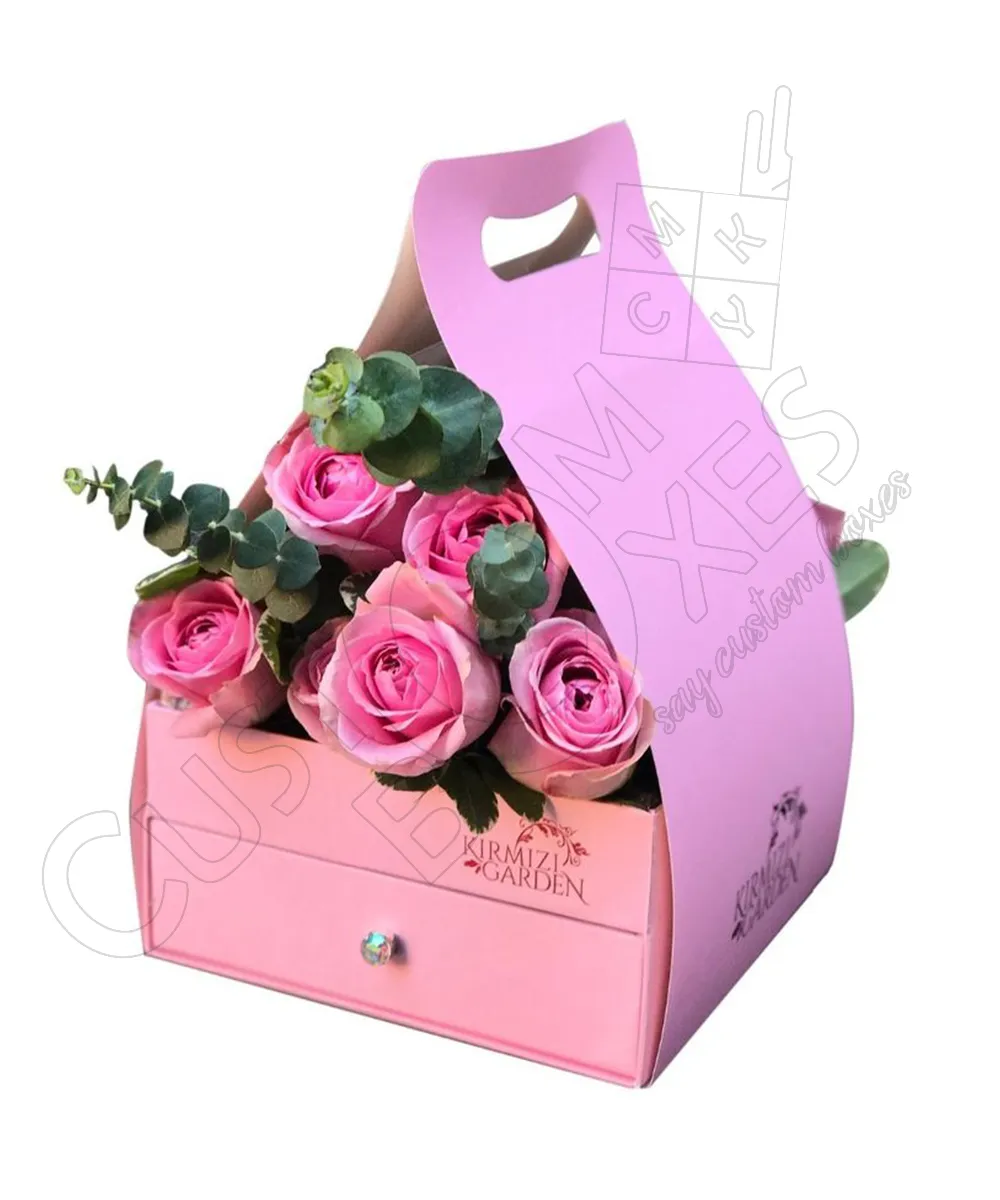 Flower Boxes
With everyone presenting flowers as a gesture of love and humbleness to their loved ones at several occasions, Flower Boxes have become quite a new trend recently. Flowers are indeed most delicate and precious item to present as gift to someone, therefore they require extra cautious packaging that not only keeps them safe during the transportation but also preserves their freshness, aroma and bring out more life in them. Moreover, the packaging can be altered to differently reflect the intention of the presenter. In case of custom themed occasions, you can have certain personal details, message or name tags with cards and letters added to them, while in case of special occasions like valentine's day or anniversaries, the packaging shape can be customized to compliment the event.
---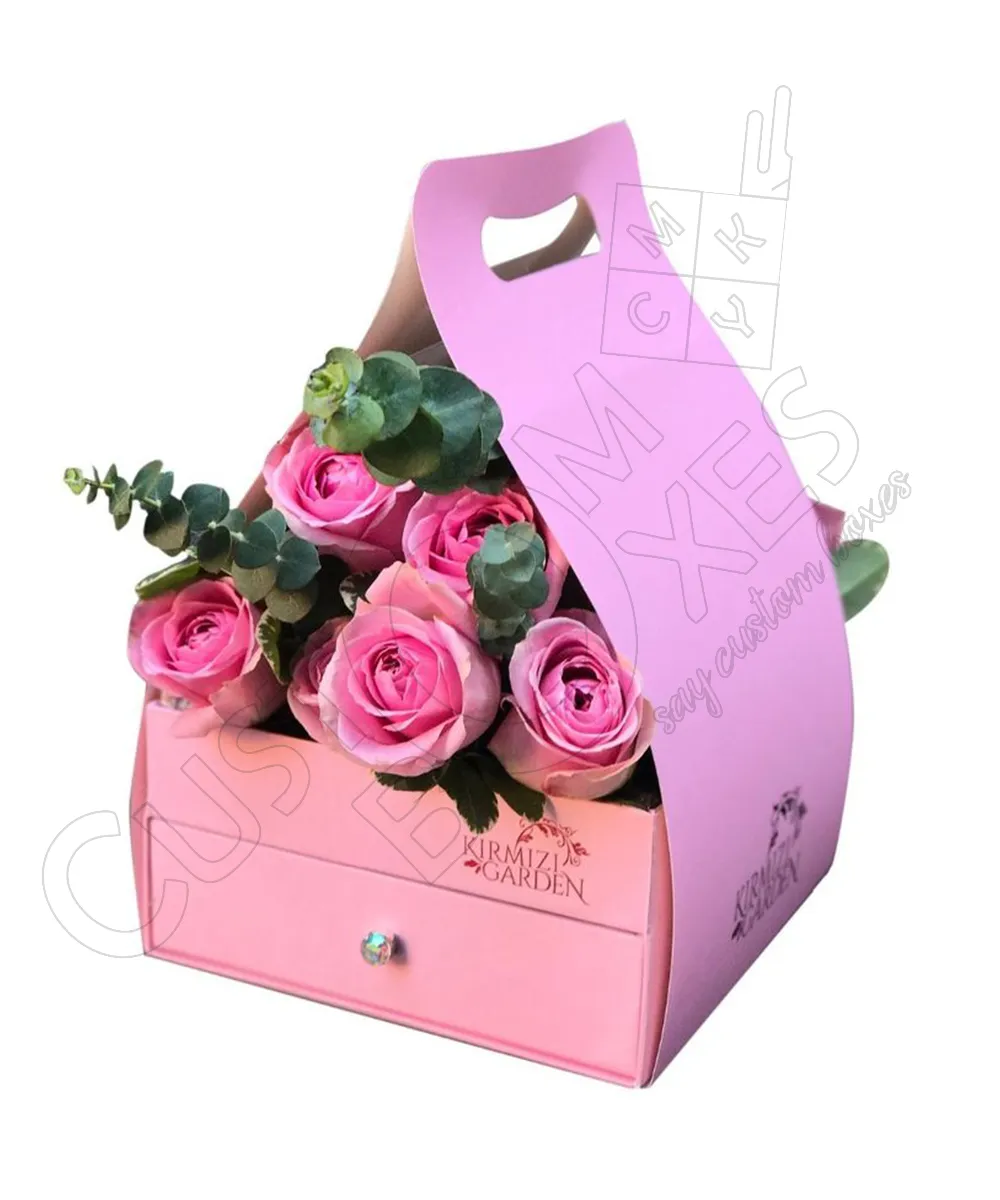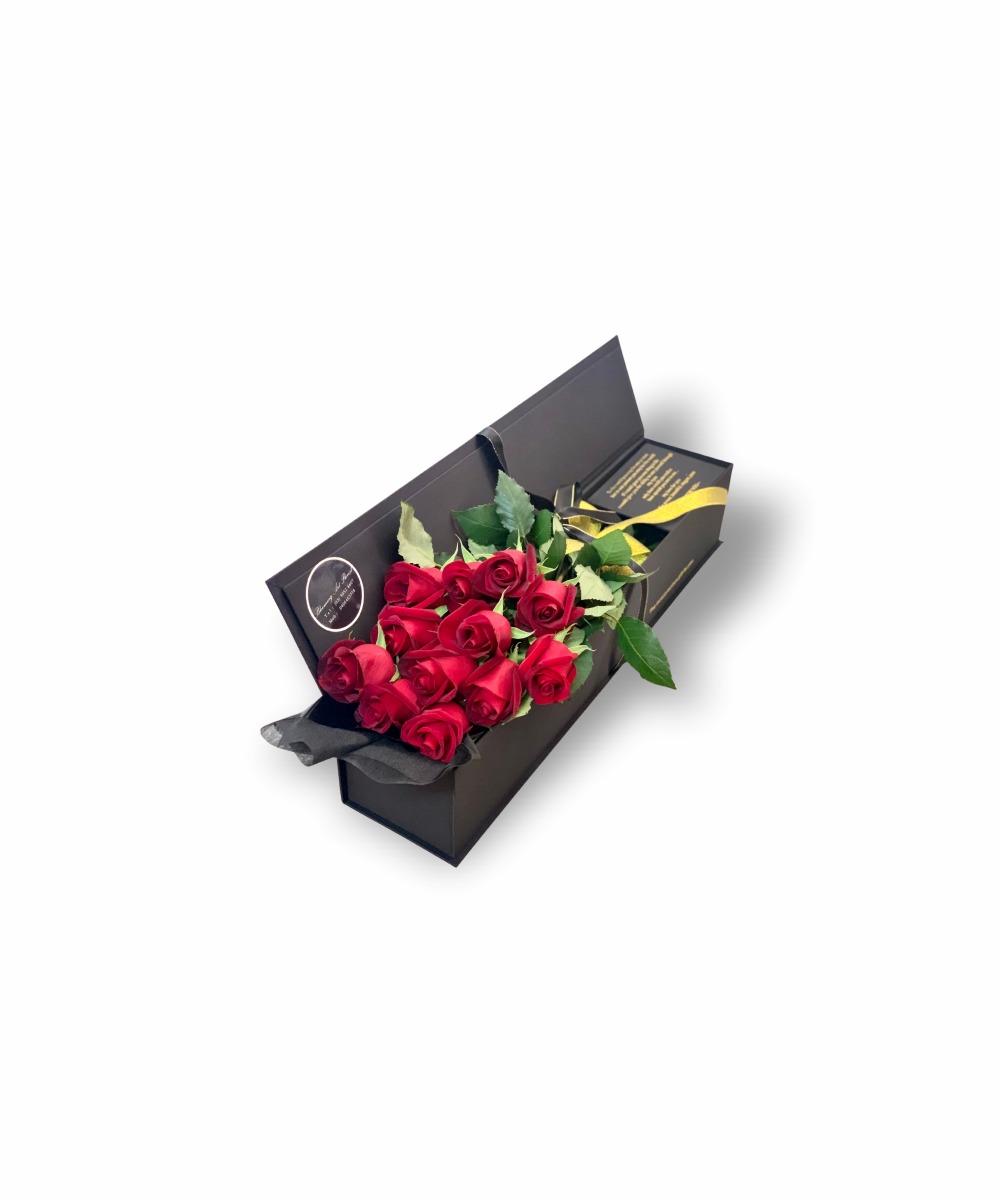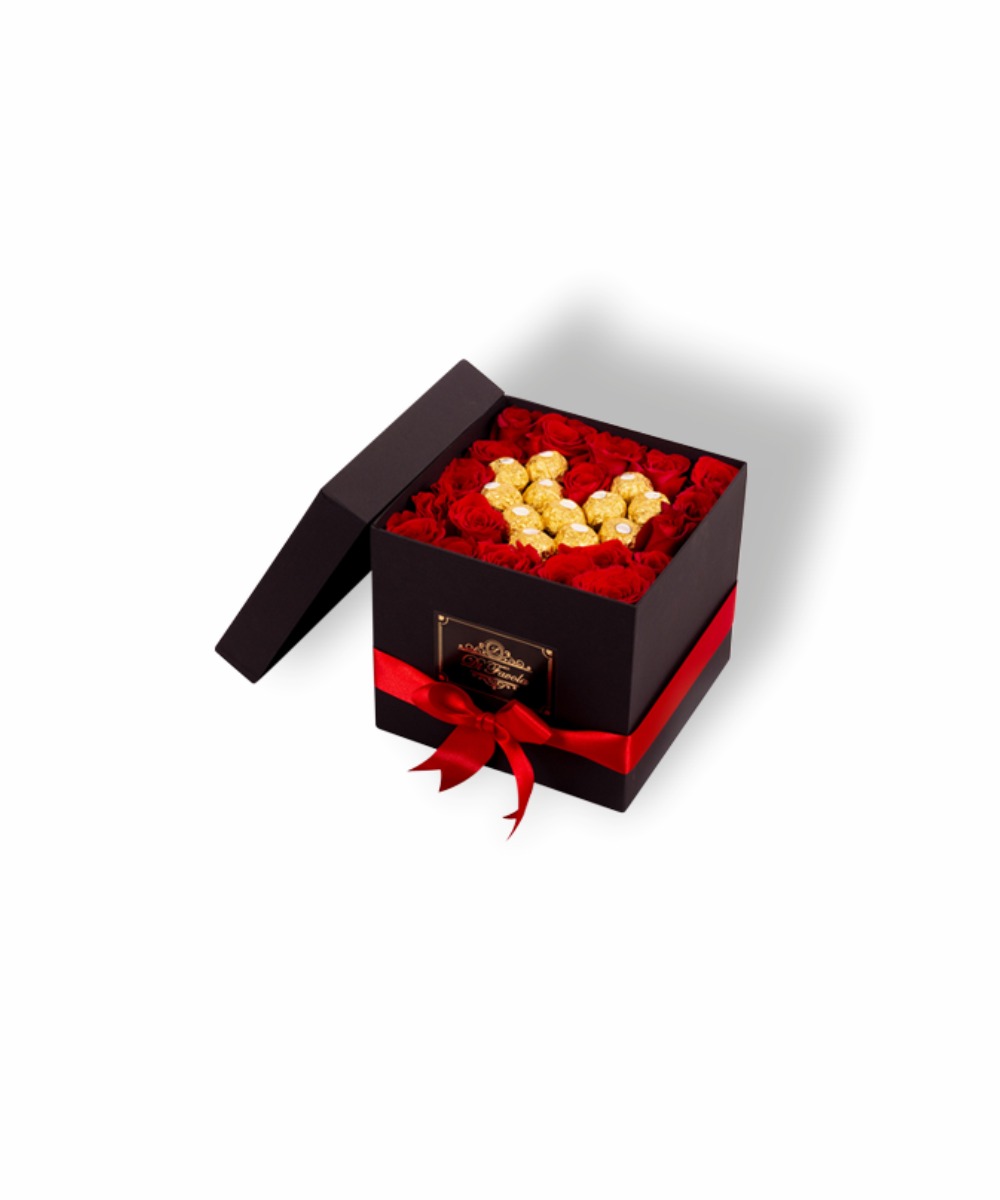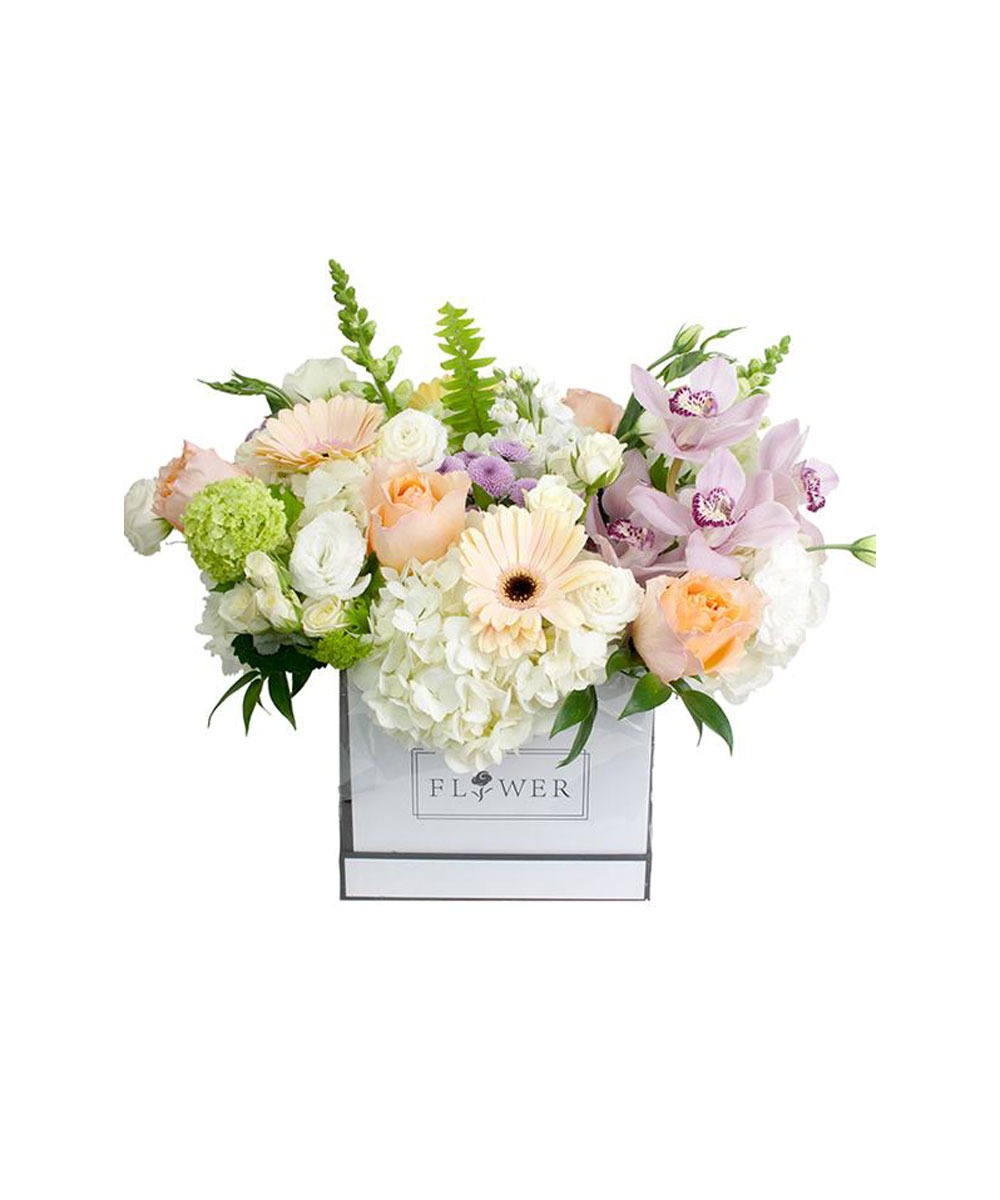 Rigid Flower Boxes for Your Loved Ones
Be it a wedding event, anniversary party, birthday or causal informal gathering, presenting flowers to your loved ones can never do a harm to anyone. Instead it only strengthens your bond with them and make them feel further special. However, while the flowers are a gesture in its own but how you choose to present them can reflect your invested thought and effort into it which can really play a crucial part in developing more meaningful relations. With square shaped rigid bucket shaped Flower Boxes, that can be made in different materials as well, and a little customized card added on it, you can really show your gratitude and impress them with style. Moreover, you can even have each box customized with illustrated pictures, prints, names of the individuals or the occasion date or any other information to make the moment and gift memorable.
Express Yourself through Packaging with our Custom Flower Boxes
Custom CMYK Boxes takes special consideration in assisting our customers in every regard so they can actually get the most benefit out of their every investment. So whether you want Printed Flower Packaging for your certain occasion, or you own a store and want packaging to sell your flowers authentically in style with your logo prominently printed on it, we can craft your exclusive packaging with your specific demands and packaging needs. To keep the flowers safe and preserved from air pollution and damage during the process of shipping or transit, we keep our box's shapes inclusive; square shaped, deep bucket style, hexagon to diamond and heart shaped, double lid, two piece boxes, and die cut window boxes. Moreover, while keeping the end use and the transportation requirements of the flowers in mind, you can also have them created in cardboard, or rigid packaging. Cardboard material is usually preferred as they are more economical, but the luxurious impact of rigid boxes can never be matched with any other packaging. So it would all depend upon your preference and product requirements.
Custom CMYK Boxes
We take pride in claiming that our packaging designs made with highly qualitative materials like cardboard, corrugated or rigid in functional box shapes and sizes complimented with appealing packaging designs and distinct features along with customer oriented services like customer service support, free designing services, free digital mockup, economical price ranges, and your ordered delivered to you with free shipping services – Custom CMYK Boxes can serve you in the best manner! We create your long desired market and customer oriented packaging without costing you fortune with the guaranteed quality of the material in the shortest turnaround time possible!
So whatever you need, we can make it for you as Custom CMYK Boxes prioritize nothing over its customers' needs. All you have to do is simply get in touch with our customer service providers and they will guide you regarding our services and accommodate in designing phase as well. Meanwhile, from taking your order, guiding you in crafting most ideal packaging to ensuring that the process does not strains you financially, we serve our customers with the most convenient and qualitative services.
There is no specification about this product.